SMBR 21.01
Abhijit, 26 September 2021
I'd been planning to slowly get back into cycling regularly and work my way back up to riding brevet distances (at brevet speeds). Populaires are a great stepping stone, but I've been so out of form that even a 50k populaire seemed iffy. The next best ride format is of course the SMBR: the Sunday Morning Breakfast Ride.
In normal times it would have been a group ride with breakfast, but due to Covid I had to be satisfied with a solo ride and parcel pickup. The total distance was about 16km - 8km each way - quite comfortable distance. Unfortunately the route was not really up the scenic standards of an IBN ride - being almost entirely along a major highway (or service roads). Fortunately the service roads (see photo) are quite good on this segment. I experienced the legendary headwinds of Belgaum highway - at times it was painful just maintaining 15km/h.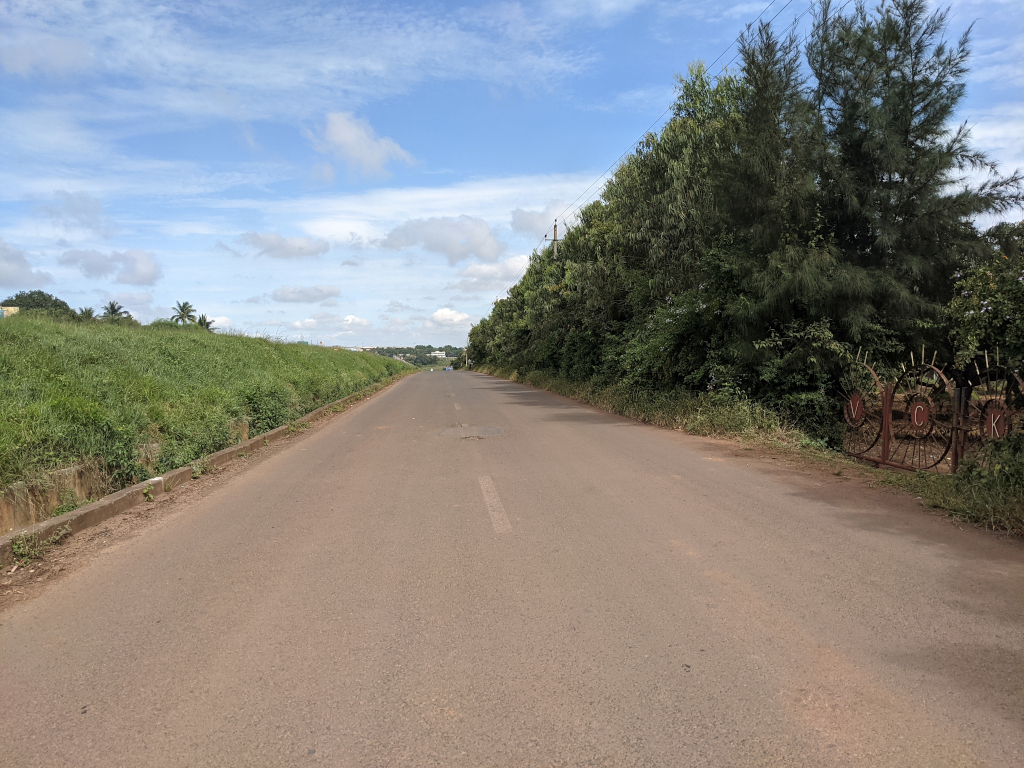 The ride was also a good test of a lot of other things - Fitbit only recorded a small part of the ride and that too without GPS; OSM recorded most of it but with gaps / crashes; I forgot to set up the cyclocomp correctly - all said good prep for an actual ride. As for the food, I got some idli vada from a typical "Udupi hotel". Food is quite good; but service is terribly slow - I would hesitate to stop here on a time-sensitive brevet. I also had some Mangalore buns after a very long time.